Reading Time:
3
minutes
Our online and offline worlds have officially merged. We are learning, communicating, connecting, staying up to date, exercising, socialising and enjoying entertainment through screens, which opens so many exciting avenues to explore. But, without realising it, we are spending more and more time online looking at screens.
How to manage your digital life better
The best place to start is to look at your priorities to set your own digital boundaries with the aim of managing your digital habits.
1. Set boundaries
Your time is precious and our relationships should be a priority. As your children grow older and get to the age where they are allowed to use social media (usually 12 plus), you need to instil good digital habits and boundaries for them from the first time you put a device in their hands.
We can't expect children to be responsible digital citizens if we don't teach them how to behave online. Just as we teach them to have good table manners, we need to teach them acceptable online behaviour. They need to understand age restrictions and the community rules of the different platforms they use.
ALSO READ: Why it's so important for families to have, and stick to, 'digital values'
2. Be #CyberSavvy

Children need cyber-savvy parents and adults to guide them through their online journey and identity development. Understand the risks and the pitfalls. Implement the needed security measures and parental control apps. Look at the settings on their devices to ensure that they only see age-appropriate content. And set screen time limits!
Have regular conversations to become part of their digital lives. In my book "Raising a screen savvy child" (click HERE to buy) I addressed 50 topics for you to explore (yes there are so many!) and I want to encourage you to learn as much as you can for your own and your children's safety.
YOU MIGHT ALSO LIKE: Why children need digital-savvy parents

3. Device-free dinners

I have helped many cybercrime victims and the people who had strong relationships with their children, had a solid foundation to build on and to guide their children through tough times. Having dinner together, without any devices, affords you the opportunity to really connect with your loved ones, to ask questions about your child's online world and to stay involved. Yes, the conversations have changed from what you might have been used to as a child, but you have the opportunity ask questions like:
Did anything funny happen or what funny videos did you watch?
Who did you play with online today?
Have you made any new online friends and tell us more about them?
Did someone rage in your game?
Has anyone asked you strange questions online?
What new apps have you installed?
I would love to see your photos after dinner and any videos you've created.
This opens up conversation and you have a chance to look at their devices. So have a special place where the devices go for their own dinner party and switch them to silence, because those annoying notifications will interfere.
4. Practice what you preach
This might be more challenging that you think, because we have become so used to having our phones with us all the time that we unlock the screen without even thinking about it.
Perhaps you need to set your own screen time limits and do regular digital detox. Start with a good digital declutter.
5. Take control
Remember that you can choose how you spend your time and who enjoys your attention. Be aware of how you are guided from one post or video to the next and think before you click. If you connect to a screen, think of your reason and get that reason done. Instead of going down the never-ending rabbit hole and losing hours of your day without being able to account for what you actually achieved.
Consider the wellbeing of your body, your people, your pets and your commitments. Unfortunately we need to acknowledge that digital addiction is a real threat and could be closer to home than we realise.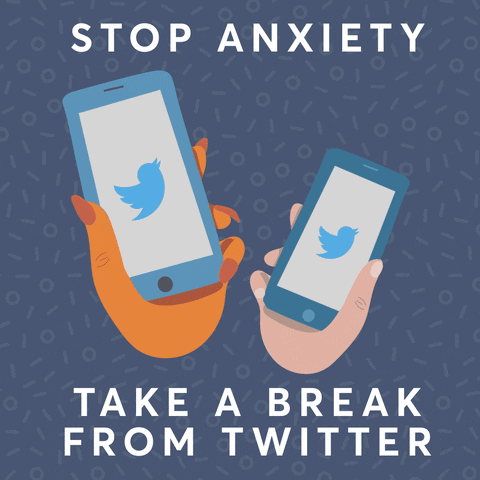 YOU HAVE A CHOICE! STAY IN CONTROL of your own time and help your children to manage theirs.
Connect with Rianette on Instagram and on Facebook. Visit www.rianette.com for more information.