Reading Time:
4
minutes
Second-hand, pre-loved, pre-used, previously owned… call it what you will, we're here to tell you about the absolute BEST second-hand stores selling baby and children furniture, clothes, car seats, prams and more.
If you have kids, you'll know they're not cheap. But there are ways you can buy more, for less. So here's our list of affordable stores selling baby and child pre-loved clothes, furniture, baby monitors and just about anything else you can think of.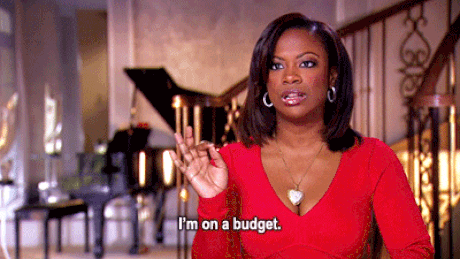 Baby-Go-Around: For second-hand baby furniture
Cots, compactums, cupboards, feeding chairs, travel systems and more, the Baby-Go-Around store in Randburg, Johannesburg stocks loads of big ticket second-hand baby furniture but they keep smaller items like walking rings, too.
They take your in-good-condition second-hand baby items and will pay you out in cash – there's even the option of a collection service.
Looking for something in particular? Put your name down in the 'Want It' book and you'll be notified when it comes in. The added bonus? They also offer pram and car seat repairs, cleaning and servicing.
For more info on Baby-Go-Around, click here.
Petit Fox: for second-hand kid's clothing
The motto at Petit Fox is 'Shopping sustainably should not cost a fortune', and we couldn't agree more. Here, you can buy or sell gorgeous second-hand and pre-loved clothing for children aged from newborn to 10 years of age.
Sellers can drop their items off at a nearby drop-off spot and, once they've been assessed by Petit Fox, you'll get a quote and be able to choose between an EFT or store credit.
Buyers can shop online from the comfort of their homes; browse by age group, colour, material, or category like shoes, accessories or pants – you can even buy a gift card for a friend. P.S. They have a whole maternity section, too, so moms-to-be can pick up a little something for themselves at the same time.
For more info on Petit Fox, click here.
The Mom & Baby House: for furniture, safety items & baby accessories
Okay so this isn't strictly a second-hand or pre-loved baby items store – they keep an impressive range of new products like cloth nappies, sunshades, baby gates and even superhero costumes! But their range of used baby products is no less impressive.
You'll find everything from baby monitors, cots and travel systems, to high chairs, humidifiers, carriers and sterilisers.
In fact, they have just about everything a first- or second-time mom could need, at great prices. And if you're only on the market for a short-term rental of something like a pram, cot, car seat or baby monitor, you can rent one here per week or month.
And if you're just looking to have your existing baby goods like a car seat, carry cot or linen cleaned, they offer that too.
For more info on The Mom & Baby House, click here.
Tippy Toes: for short-term rental of baby goods
Sometimes it makes more sense to rent than to buy and if you're looking for something for short term, Tippy Toes offers daily, weekend and weekly rates for things like cots and prams. But that doesn't mean you can't buy products to keep forever – they keep all the usual clothes, toys, car seats, cots and prams.
You can also drop off your own car seat or pram for a deep clean. Plus, there's even a play area for little ones in their Durbanville-based store  so that moms can browse without distraction.
For more info on Tippy Toes: The Good-As-New Baby Shop, click here.
Pr3loved: for international finds
The team at Pr3loved has made things easy for both the seller and buyer – items are collected from the seller, who is paid directly by the company and buyers are offered a full refund within 24 hours if they're unhappy with their purchase.
The store's best sellers include car seats, prams and Buzy Stepz and it's a treasure trove of second-hand baby and child goods that moms have bought overseas and are now selling.
For more info on Pr3loved, click here.
Once More: for second-hand baby and child clothing
All parents know that kids go through more than one set of clothes in a day. The inevitable spills and smears usually necessitate at least one change of clothing a day, if not more. And that's why your kids' wardrobe is likely far more impressive than yours.
At the Once More online store, you can shop clothing for kids by age, and you'll find brands like Earthchild, GAP and Keedo, to Ackermans and Pick n Pay.
You'll also pick up great bargains on maternity clothing, books, nursing covers, kids toys, puzzles, accessories and more.
They hand inspect every item to make sure it's in good enough condition to sell, but if you're not satisfied with your purchase, you can easily return it.
For more info on Once More, click here.
Encore Clothing: for nearly-new designer clothing for kids (and moms!)
Owner and founder, Lara Rocchi, started Encore Clothing in 2017 when she couldn't find a good platform to sell her own high-end corporate clothing and, since then, it has grown into a thriving female-led business that prides itself on consumers not being able to tell the difference between brand new clothing and the quality items you'll find at the online store.
You'll find what you're looking for with ease because you can shop by clothing or shoe size and there are loads of gorgeous clothing option for kids from prem to around 10 years of age, for moms – there's even a maternity section!
And we've saved the best for last: there's a Luxe section where you'll find clothing and accessories from top brands like Tory Burch, Michael Kors, Calvin Klein, Karen Millen and Ted Baker. Go on and spoil yourself… you deserve it!
For more info on Encore Clothing, click here.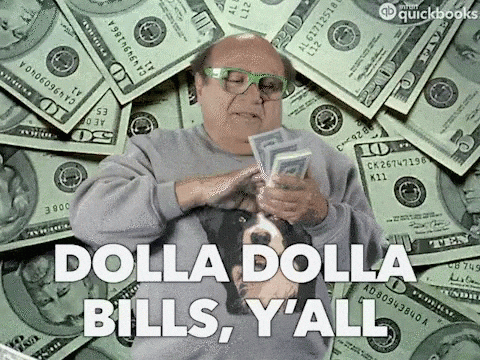 Disclaimer: Although due care was taken in the writing of this article, shoppers are responsible for doing their own research before selling, buying or transferring money to any of the businesses mentioned above.
Reading Time: 2 minutesWith over 250 different job titles on her CV, the Barbie brand purpose has always been to inspire the limitless potential in every …