Reading Time:
3
minutes
The team here at BabyYumYum HQ has done all the hard work of finding the coolest products that you need to know about. Now all that's left for you to do is click 'add to cart'. You're welcome! 😉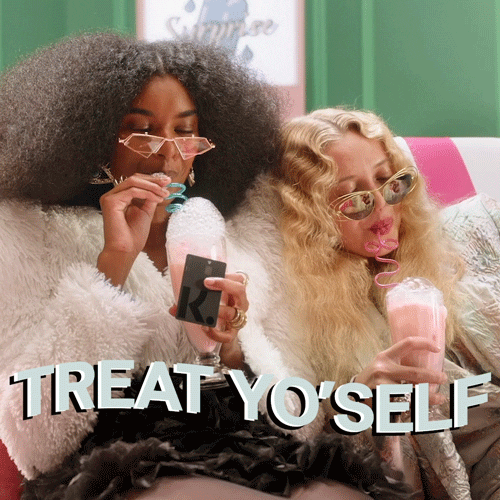 Gugu Intimates
Remember when finding 'skin coloured' underwear meant you had just one or two shades to choose from – and neither of them was a particularly good match for your skin tone? Well, meet the brand that changed that in South Africa: Gugu Intimates. The brand manufactures skin-colored underwear in 5 different shades to suit a range of lighter and darker skintones. The bras are currently available in sizes 32A to 38D, but there are plans to expand into a bigger selection of sizes soon. From R595 for a T-shirt bra and R235 for seamless briefs. Shop the range here.
Characterful SA
Let your child be the star of their own storybook – and you can do it all online through Characterful SA! Simply go to the website, choose from the selection of books, add your child's personalisation (and yes you can fully customise what the character looks like, from skin colour to hair style and even whether or not they wear glasses!), check the preview, hit 'add to cart' and keep an eye on the post box for your child's new favourite bedtime story. Books are available in English, Afrikaans, isiZulu and isiXhosa and come with easy wipe-clean covers! From R399 for a softcover book and R599 for hardcover book. Create your book at Characterful SA.
essence goes vegan
essence cosmetics has announced that they have achieved their goal of going 100% vegan: all of their new products are completely free from ingredients of animal origin. Plus, they've tweaked their existing products to be vegan too! Well done essence, you've earned yourself the BYY stamp of approval. Some of our current fave products from the brand include the Volumizing Collagen Vegan Lip Balm, from R69,95, Hydro Gel Eye Patches, from R38,95 and Out In The Wild Eyeshadow Palettes, from R189,95. And essence is now stocked in Woolworths stores!
Mom Box SA
The team at Mom Box SA are on a mission to take better care of expecting moms. How? By packing boxes filled with labour and delivery care products that will be invaluable when it comes time for baby's arrival. Having a vaginal birth? No problem! A c-section? Mom Box still has you covered! In the c-section box you'll find maternity pads, linen savers, scar recovery cream, a nursing bra, rescue remedy, nipple cream, compression socks, recovery tea and more, while the natural/vaginal delivery box comes with similar products as well as sitz bath salts and an upside down peri bottle. From R2 000 for a c-section box and from R2 500 for a natural birth box – available from Mom Box SA.
The Enchanted Child Boutique
All children should indulge in dress-up play, and not just because it's fun – it turns out that it's actually good for their development, as it helps boost their imagination and creativity, while encouraging communication skills, problem solving and memory. If you're inspired to stock up your dress-up box, you'll love browsing online at The Enchanted Child. You'll find full dress-up outfits – think forest fairy sets (from R550), dragon outfits (from R550), unicorn dress-up (from R300) and accessories like fairy wings, wands, crowns and elf shoes. The site caters for kids aged 6 months to about 7 years. You can shop their range here.
Biscuit Studio
Need to keep the kids busy for an afternoon? We've found the tastiest way to do it: with a biscuit decorating kit! We love the options available from the Biscuit Studio, which delivers countrywide. There are Ice-your-own kits (from R235 per kit – you can choose from themes like out of space, animals, fairies and princesses), and Paint-your-own kits (from R28 per cookie) and even Draw-your-own kits (from R80 per kit). And, although we're suggesting this as an activity for the kids, we guarantee the grown-ups will have just as much fun creating (and eating!) the end result. Place your order here.