Reading Time:
3
minutes
Another month, another haul of hard-to-resist products designed to make the lives of parents everywhere easier and more enjoyable. As always, the BYY team has put together a list of AMAZING product that you'll love so much they'll make your heart sing. You're welcome!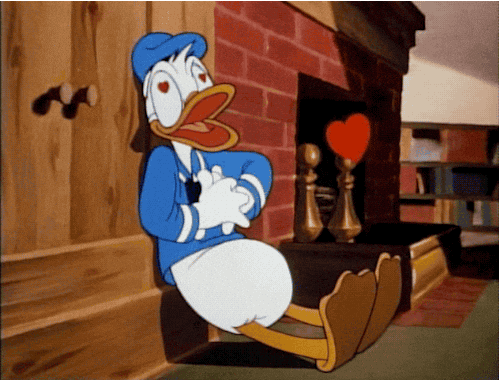 Stumped wooden toys
When asked to try out the Knock-A-Block Starter Set from Stumped, we put our harshest critics on the testing panel: a difficult-to-impress three year old and a four year old who says he 'loves bashing things'. The result? They were entertained for hours using the supplied hammer to bash the dowels into the holes in the blocks and build an impressive 3D creation.
So what exactly are Knock-A-Blocks? They're a modern take on traditional building blocks, which encourage play-based learning – and they're all made locally from untreated timber that's sourced from sustainable forests (so the Stumped brand ticks the 'eco-friendly' box, too!). These nifty blocks have been designed to inspire open-ended play and offer added benefits like improving hand-eye coordination and fine motor function so your little one will be having fun and learning at the same time – win-win! The Starter Set costs R399 and you can build on your collection by buying extra block sets.
Note: It's not often that a toy appeals as much (if not more) to an adult than to a child, but that's exactly what happened when the grown up members of the BYY team got their hands on the blocks – so we're (re)categorising the Knock-A-Blocks as a toy the whole family can enjoy.
Stumped also have cool wooden products for mom and dad like a geometric fruit bowl, solid wood placemats and wine bottle holders. You can shop the Stumped range of toys, home accessories and DIY building kits for kids HERE.
Philips Avent breast milk storage bags
We know you're not supposed to cry over spilled milk, but when you've spent 30 minutes pumping precious breast milk for your baby, it's perfectly acceptable to weep when it lands up spilled on the kitchen counter. But, there'll be no need for tears with these problem-solving, single-use breast milk storage bags from Philips Avent. Of course, they tick all the boxes that are important to breastfeeding moms: they're BPA free, pre-sterilised for complete peace of mind around hygiene, the bags are dual layered with reinforced seams and a double zip so you don't have to fret about burst bags or leaks, and there's space to record the date, amount of millilitres stored and other notes.
But there are a few nifty extras that set the Philips Avent breast milk storage bags apart from other storage bags on the market, including a smart tamper-evident seal, self-standing bags (yes, really!) and a conveniently wide opening at the top of the bags for easy filling and pouring. Let's be honest: breastfeeding moms have enough to worry about – but now keeping breast milk fresh and stored correctly doesn't need to be one of them. From R324,99 for 25 x 180ml bags, available from Baby City, Babies R Us, Clicks, Dis-Chem and Takealot. For more information on Philips Avent breast milk storage bags, click HERE.
Blushproof period panties
Here's a sobering thought: you know the pad you used for your very first period? It's likely still out there somewhere. So, if you're trying to live the 'reduce, reuse, recycle' way then you might want to consider period panties. Depending on how heavy your flow is, they can be used instead of other menstrual products like tampons or cups, or as a back-up to prevent leaks. At Blushproof you can shop by absorbency (from light to super heavy flow), style (includes thong, hi-waist, bikini, briefs), by fabric (bamboo or quick-drying nylon – both are hypoallergenic) or size (they cater for tweens, teens and adults). They even have postpartum period panties! You can shop their range of products HERE.
Mr Price Baby
After launching their range of baby clothing in late 2020, Mr Price has finally opened up a few standalone baby stores – and we've just found our new favourite shop! It's not just the usual buys that you'd find at MrP Clothing or Home, these new concept stores are literally a one-stop shop for all things mama and baby. From prams and car seats to clothing, room decor, nappy bags, food and snacks, wooden toys, puzzles, toiletries, nursing bras, select pieces from the Melissa & Doug and Duplo ranges, books… anything you could possibly need (or want), at the incredibly affordable prices the brand is already known for! And, of course, you can also buy everything you see on the shelves online too at Mr Price.
Oakmont Air fryer parchment paper
Hands up if your air fryer has changed your life (or, at least, changed how much time you spend cooking and then cleaning your oven). And now we've found a genius little product that makes cleaning your air fryer easier than ever: bowl-shaped paper liners to catch all the oil and mess – then you just throw it away after cooking! Literally no mess, no fuss. Yes, please! R78 for a pack of 50 liners from Makro.