Reading Time:
4
minutes
In the month of love we're sharing the game-changing products that we just can't get enough of. From
healthy
convenience meals for kids (yes, really!) to maternity swimwear and Ikea products finally available in South Africa, we know you'll love these fab buys as much as we do.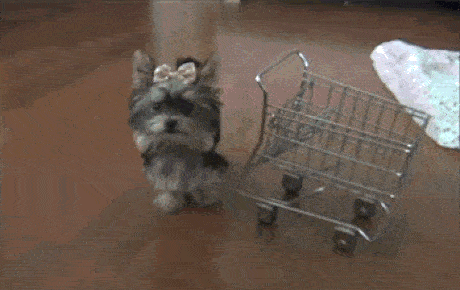 UCOOK frozen meals for kids
Those of us at BYY HQ are already big fans of meal-kit delivery service UCOOK but we're particularly impressed by their new innovation: meals for kids. But here's the best bit: you don't actually have to do any cooking yourself! UCOOK teamed up with paediatric nutritionist (and regular BYY contributor) Kath Megaw to develop the range, which includes six frozen meals and two pizza options. And parents can rest assured that each meal delivers the required quantities of vitamins and minerals, partly due to the hidden veg in every dish. Of course we put them to the test and are pleased to say that our
very
fussy two-year-old taste tester gave the Beef Rump Bites With Root Veg Mash & the Double Cheese Mini Pizzas the BYY nod of approval. From R45 per frozen meal. You can check out the range – and place an order – by clicking
here
.
Reuterina junior®
CHOOSE REUTERINA®. TRUSTED TO PERFORM. PROVEN TO WORK 1,2
Reuterina junior
®
chew tablets are lactose & milk protein free and are suitable for children over the age of 2 years, who are able to chew a tablet
3
. Available in a delicious strawberry flavour in packs of 30 for daily use
3
.
Trust Reuterina junior®
• To restore & maintain a healthy balance of gut flora
4
• To help to decrease the number of airway infections in children and reduce sick days at school
5
• To significantly lower pain intensity in children with Functional Abdominal Pain (FAP)
6
• To assist in the treatment & prevention of conditions such as constipation
3
• To help reduce inflammation of the airways in children with allergic asthma*
7
How do you take Reuterina junior®?
• For daily use, give one (1) chew tablet once a day, or as directed by your healthcare professional
3
. • When taking during a course of antibiotics, give one (1) chew tablet once a day during therapy and for at least 3 days after the antibiotic course has finished
3
. *mild persistent controlled asthma (GINA step 2) and allergic to house dust mite
7
009 ZA Reut 012022
*References below
Momsy maternitywear and swimwear
If you've ever been pregnant in the height of summer you'll know how near impossible it is to find maternity swimwear in South Africa, so we'll let you in on our newest find:
Momsy
! The designers here know that not all expecting mommies want to wear a bikini to show off their bumps so they've put together a collection of colourful
one-piece swimwear
with smart details like a double fabric layer to help you feel secure and confident in your cozzie! And while we do love their swimming costumes, we keep going back online to look at everything else they have to offer too: dresses, sleepwear, loungewear… just about
everything
you'll need for your pregnancy and breastfeeding journeys. Swimsuits from R799, find out more
here
.
Little Beehive rockets
Does your little one dream about being an astronaut when they grow up? Make all their out-of-this-world dreams come true by buying them their very own spaceship! While the real thing may be a little further than your February budget can stretch, a cardboard replica from Little Beehive will only set you back around R380. They'll enjoy decorating their spaceship with stickers, paint or crayons and will have hours of fun playing in the finished product. You can also buy a play house. DM
Little Beehive on Instagram
or WhatsApp 082 371 5734 to order.
Love My Body curve-friendly online store
Although local fashion retailers are waking up to the need for stylish and affordable plus-size clothing, we still have a long way to go. And that's exactly why
Love My Body
founder and owner Stacey started her online store selling new and pre-loved plus-size and curve-friendly clothing. Looking for a designer dress at a steal or something to wear for a special occasion? You may just find it here, but there are plenty of basics to choose from too. Want to sell your gently-worn clothing? You can! But there are very strict criteria for what's accepted to make sure everything is in great condition for its next owner. So if you're sick of walking into a shop and having to sift through a small rail of plus-size options, go online instead and you're guaranteed clothing in the sizes you're looking for – you'll also get the BYY stamp of approval for shopping sustainably! You can find out more
here
.
Home Swede Home: Ikea products in South Africa
If you're a flat-pack furniture fundi you will already be familiar with the smartly-designed Scandi-style items from international brand Ikea, and have probably lamented the fact that there's nothing quite like it available in South Africa. Well, it turns out, there is! At
Home Swede Home
you can shop a range of Ikea buys online in South Africa – there's even an entire 'kids and baby' section on their website. Some of our favourite finds at the online store include the
Spisig Play Kitchen
,
Drop-leaf Table
and
Nikkeby Chest of Drawers
.
References:
1. Data on File.
2. Guarner F, et al. World Gastroenterology Organisation (WGO) Global Guidelines. Probiotics and prebiotics, February 2017.
3. Reuterina Junior® Approved Package Insert, July 2010.
4. Joint FAO/WHO Expert Consultation on Evaluation of Health and Nutritional Properties of Probiotics in Food Including Powder Milk with Live Lactic Acid Bacteria, October 2001. http://www.who.int/foodsafety/publications fs_management/en/ probiotics.pdf.
5. Wang Y, Xiaolu Li, Ting GE, et al. Probiotics for prevention and treatment of respiratory tract infections in children A systematic review and meta-analysis of randomized controlled trials. Medicine 2016;95(31):E509.
6. Romano C, Ferrau V, Cavataio F, et al. Lactobacillus reuteri in children with functional abdominal pain (FAP). J Paediatric Child Health 2014;50(10):E68-E71.
7. Miraglia del Giudice M, Maiello N, Decimo F, et al. Airways allergic inflammation and Lactobacillus reuteri treatments in asthmatic children. Journal of Biological Regulators & Homeostatic Agents 2012;26(1S):35-40.