Reading Time:
3
minutes
At last, South Africa has opened its very first intimate spa, Vulva Vie. But what exactly happens at an intimate spa?
Well, they specialise in vajacials (facials for the vagina), butt facials, intimate waxing, intimate tightening and non-surgical treatments for urinary incontinence and sexual dysfunction – and more!
BYY chatted to Elona Lombard, the world's first Vulvatician who works at Vulva Vie and here's everything you need to know.
What is a Vulvatician?
Simply put, a Vulvatician™ is a beautician that specialises in the vulva. This word has actually been trademarked by Vulva Vie and was invented by Monica, our CEO and founder.
How did you become the world's first Vulvatician?
I was interviewed by Vulva Vie and appointed as an Educator for the Vulva Academy (which is also another first). In order for me to educate future Vulvaticians, I had to become one myself.
I am a Certified International Itec Educator, SETA Certified Moderator & Assessor with Diplomas in Health & Skincare Therapy, Facial Electrical Treatments, Body Treatments and beauty treatments to name a few.
Vulva Vie are trailblazing by creating a whole new avenue for qualified beauty therapists to pursue. It is disruptive in a good way and is truly pioneering in the industry.
ALSO READ: Is vaginal dryness normal? Causes, symptoms & treatment
How did people react when you said you were working towards becoming a Vulvatician?
At first, the reaction was surprise and then excitement from the majority of my friends and family. Of course, there were one or two who were shocked, but I have such a passion for what I do that I'm unbothered by anyone's opinion that isn't positive or uplifting.
Those who understand the amazing work we do are so supportive and see the bigger picture are the people I choose to surround myself with.
What does a typical day look like for you?
A typical day for me is to come into the spa, check our appointment calendar, prepare the room for our clients and make sure we deliver excellence, comfort & discretion every single day.
In a typical day I will perform treatments, deliver other services like VSteaming, recommend products for intimate care and intimate play for our clients, and brainstorm with our head office staff on how we can keep improving.
What's the most interesting part of your job? And the worst?
The most interesting part of my job is meeting new ladies and being able to assist them in ways no other spa can. The worst part of my job is hearing the horrific stories of bad
experiences my clients have had before, especially with intimate waxing.
Do you ever get sick of looking at vulvas?
People ask me this question a lot! No, I don't get sick of it because I love my job and I love seeing the results we achieve.
It's also very rewarding when a client walks in and is a bit shy but, when she leaves, you see the liberation and glow all over her – this is when we know we are definitely on the right track.
Are your clients often embarrassed to discuss their vulvas or be seen naked?
First time clients are sometimes a little shy. However, as a Vulvatician, the most important thing we are trained to do is make a client feel comfortable and safe knowing that discretion is the most important thing at Vulva Vie.
We also have silent appointments (so you can let your therapist know ahead of time that you'd prefer not to talk) and a very thorough client consultation card that takes care of the potentially awkward issues upfront.
ALSO READ: 5 reasons you aren't able to orgasm & what to do about it
What's your advice for women who do feel shy to discuss the topic or to look into intimate treatments?
My advice would be to trust Vulva Vie & your Vulvatician. Our focus is the intimate area & therefore you can rest assured that you're safe with us.
What are the most common concerns your clients have?
The most common concerns we see in our clients are ingrown hairs, pigmentation, vulva acne, vaginal dryness, vaginal laxity, stress urinary incontinence and low libido – and Vulva Vie has solutions for all of these and more.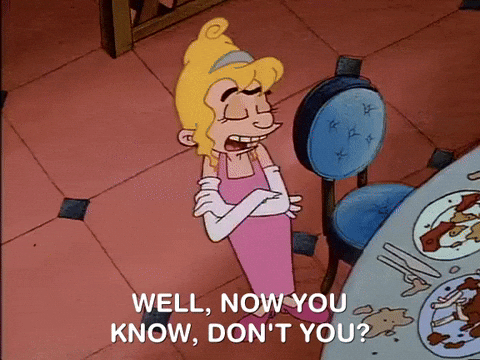 Reading Time: 4 minutesGeneral practitioner, Dr Stern Pretorius, gives us  a better understanding of strokes in women. Here is the lowdown on causes, treatment, side …