Reading Time:
6
minutes
It's no secret that the team here at BYY HQ likes to shop, and top of our have-to-have-it list is anything that makes the day-to-day life of parents easier, more comfortable or enjoyable – and that's exactly why we've put together this list. Below you'll find our pick of the very best products that we can't live without… and we know you'll love them, too!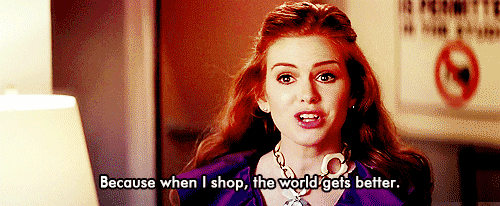 MiLQ breast pump
Let's get real here: nobody really enjoys the process of expressing their breast milk: the fuss, the clean up, the sound (!!) and being unable to use your hands for the duration of the pumping session. Enter MiLQ, the hands-free, rechargeable, wearable breast pump that doesn't sound make that telltale 'hee-haw' sound. Assembly is easy-peasy and you can wear it while working, looking after the other kids or… doing whatever you want, really! Bonus: it's easy to clean.
The women who created the breast pump, Nkgabiseng Motau and Mukondi Kgomo, say that they designed it to give women back what they need the most: 'time and free hands' – and that's exactly what they've done. A big thank you from pumping moms everywhere! From R1 985 from MiLQ.
Good Night Baby
Does getting a full 8 hours of sleep sound like a pipe dream? Mommy, you're not alone – it's estimated that a new mom loses out on 900 hours of sleep in the first year alone. And, for many parents, the sleep deprivation cycle doesn't improve until their child outgrows the toddler years. But it doesn't have to be this way. While sleep training might have a bad rap, you can rest assured that it's not the "cry it out" method of years gone by. At child and baby sleep consultancy, Good Night Baby, they know that every family (and every child) is different so there's no generic approach that they implement to get your little one sleeping through the night – there are a variety of methods and they take all factors (including feeding, activity level, temperament, routines etc) into consideration when formulating a customised sleep plan for your family.
October is Good Night Baby's 10th birthday…
…and to celebrate they're running some incredible giveaways every week for the entire month – you can see what's up for grabs and enter by visiting their Facebook and Twitter pages. For more information on services offered, visit Good Night Baby.
Philips Avent Advanced Electric Sterilizer
The new Philips Avent Advanced Electric Sterilizer (R3 020.00) sterilizes up to six feeding bottles with accessories in just 10 minutes. Easy to clean and assemble, this slim on the outside but roomy on the inside sterilizer is fast and efficient, killing 99.9% of germs and bacteria. With an integrated drip tray and compact design, it offers space-saving flexibility. It was designed to reduce the chance of unpleasant odours and bottles remain sterile for 24 hours. Convenience at its best!
Super handy and convenient when travelling or on holiday, Philips Avent Microwave Bags (R224.00) offer easy and fast steam sterilisation of bottles and other baby products, anywhere, any time. The bags allow bottles to be sterilised in the microwave in just 90 seconds, killing 99.9% of germs and bacteria. Five reusable bags offer up to 100 uses per pack, and feature a handy tick box to record bag usage. Each bag has a safe handling zone, making it possible to handle when hot.
Philips Avent Advanced Electric Sterilizer and Microwave Bags are available from:
Baby City, DisChem, Babies R Us or online at Takealot.com or www.medhealthsup.com
Gordon the Garden Pea by Marilize Ackermann
Gordon the Garden Pea doesn't know how to fly like the birds or make honey like the bees, but that doesn't stop him from loving himself just as he is – and this feelgood read will encourage your child to do the same. An entertaining kid's book with a great message behind it, you can by the book directly from the author by clicking HERE (you can have a hardcover book shipped anywhere in South Africa or an ebook sent anywhere in the world) or from Takealot.
Epimax
Skin connects us all.
Touch is how we show love. You will always remember your mom's gentle hand on your forehead when you were sick as a child, your first kiss, the feel of your newlywed's hand in yours, the softness of your baby's cheek. Our skin is what connects us, what protects us, what makes us human.
Epi-max® is passionate about families. That's why our products are suitable for everyone, from babies to the elderly. Our range of emollient moisturisers keeps skin hydrated, moisturised and protected and is suitable for all skin types, including dry skin and in dry skin conditions like eczema and psoriasis. The Epi-max® range consists of moisturising creams and lotions, pH balanced body washes, moisturising bathe and bath drops, therapeutic ointment and bum barrier cream.
Our products are made by South Africans for South Africans – whether it's the harsh dryness of Highveld winters or the crazy humidity of KZN summers, we have a product made for you.
Epi-max® is made with love: free from Sodium Lauryl Sulfate (SLS), artificial colourants and fragrances and not tested on animals. Our products are trusted by families, doctors and dermatologists to repair, restore and revive dry skin.
Try our family, for your family. www.epimax.co.za
Reuterina® Drops
Reuterina® drops – the No.1 Prescribed paediatric probiotic2 – offers moms daily care for baby's gut health1. Now available in an 'easy squeezy' dispensing tube, making it easier to place drops in baby's mouth.
80% of our immune system is located in the gut – which means healthy gut flora is important for a well-functioning immune system. The good bacteria in the gut forms the first line of defence against pathogens3. Fortunately, Reuterina® drops contain the probiotic strain L. reuteri Protectis, which competes with 'bad' bacteria in the gut, thus preventing it from multiplying in the gut, and causing pain and discomfort. 4,5
Reuterina® drops
Reduce colic crying time by 50%6
Reduce daily regurtitation by 80%7
Relieve constipation quickly4
Help baby recover from diarrhoea quickly5,8
Restore and maintain a healthy gut flora balance2
Lactose, milk protein free & gluten free9
Reduce the number of sick days10
Significantly lowers eczema from birth up to 2 years of age11*
Choose Reuterina®. Trusted to perform. Proven to work.12,13

Reuterina References:
*When L. reuteri (strain DSM 17938) given to expecting mothers and then infants.
1. Rx Impact Data [May 2020].
2. Reuterina® drops Approved Package Insert, August 2009.
3. Biogaia Immune Boost Product sheet
4. Coccorullo P, et al. Lactobacillus reuteri (DSM 17938) in infants with Functional Chronic Constipation: A Double-Blind, Randomised, Placebo-controlled study. The Journal of Paediatrics 2010;157(4):598-602
5. Eom T-H, et al. The therapeutic effect of Lactobacillus reuteri in acute diarrhea in infants and toddlers. Korean J Ped 2005;48:986-989.
6. Savino F, et al. Crying time and RORy/FOXP3 expression in Lactobacillus reuteri DSM 17938-treated infants with colic: A randomized trial. J Pediatr 2018;192:171-177.
7. Indrio F et al. Eur J Clin Invest. 2011;41:417–422. 17. Indrio F et al. J Pediatr. 2008;152:801–806. (in Biogaia FGIDs in infants Jan 2021)
8. Francavilla R, et al. Randomized clinical trial: Lactobacillus reuteri DSM 17938 vs. placebo in children with acute diarrhea – a double-blind study. Aliment Pharmacol Ther 2012;36: 363-369.
9. Data on file
10. Gutierrez-Castrellon P, et al. Diarrhea in preschool children and Lactobacillus reuteri: a randomized controlled trial. Pediatrics 2014;133(4):e904-e909.
11. Abrahamsson TR et al. J Allergy Clin Immunol. 2007;119(5):1174-1180. (in Biogaia Allergy HCP 2019)
12. Data on File.
13. Guarner F, Sanders ME, Eliakim, et al. World Gastroenterology Organisation (WGO) Global Guidelines. Probiotics and prebiotics, February 2017.
040 ZA Reut 022022
Panado® Paediatric Syrup
Panado® is trusted11 by South African families to offer fast relief of pain and fever.1-7,8
Panado® contains paracetamol, which boasts over 150 years of clinical experience.9 Panado® offers a dose of care for the whole family, from tiny tots to grandparents.2-7 
It gets to work in just 15 minutes and is gentle on children's' stomachs.8,9,10
Panado® has a wide range of products for both adults and children; it is available in capsules, tablets, effervescent tablets and syrups for children. The range sports many different pack sizes so grab a pack for relief on the run or for home use.2-7
Panado® Paediatric Syrup in peppermint flavour, now available in a convenient 5ml sachet for use on-the-go, making pain + fever care easy, any time, anywhere.
Panado references
IRI Data for MAT August 2021.

Panado

®

Tablets approved professional information, June 2005.

Panado

®

Capsules approved package insert, August 1984.

Panado

®

Effervescent (Tablet) approved professional information, July 1992.

Panado

®

Paediatric Strawberry Syrup approved package insert, March 2002.

Panado

®

Paediatric Syrup approved professional information, 25 November 2020.

Panado

®

Infant Drops (Drops) approved professional information, August 1990.

Wilcock A, Twycross R.  Therapeutic reviews: Acetaminophen (Paracetamol). Journal of Pain and Symptom Management, 2013;46(5):747-755.

150 years of paracetamol. GP Pharma Update Mar/Apr 2019. 

Goodman & Gilman's. The Pharmacological Basis of Therapeutics, 13

th

edition. Chapter 38. Pharmacotherapy of Inflammation, Fever, Pain and Gout. McGraw Hill Education. 2018. ISBN: 978-1-25-958474-9. 

Impact Rx February 2020.
S0 (Pack sizes of <25 tablets) S1 (Pack sizes of ≥ 25 tablets) Panado® Tablets. Each tablet contains paracetamol 500 mg. Reg. No.: B/2.8/858.
S0 Panado® Effervescent Tablets. Each tablet contains 500 mg paracetamol. Reg. No. V/2.7/219.
S0 Panado® Capsules.  Each capsule contains 500 mg paracetamol. Reg. No. S/2.8/57.
S0 Panado® Paediatric Syrup Strawberry. Each 5 ml contains 120 mg paracetamol. Reg. No. 35/2.7/0112.
S0 Panado® Paediatric Syrup. Each 5ml contains 120 mg paracetamol. Reg. No. B/2.7/1143.
S0 Panado® Paediatric Syrup Alcohol and Sugar Free. Each 5 ml contains 120 mg paracetamol. Reg. No. V/2.8/208.
S0 Panado® Paediatric Infant Drops. Each 0,6 ml contains 60 mg paracetamol. Reg. No. V/2.7/209.  (Sugar Free)
For full prescribing information refer to the Professional Information approved by the medicines regulatory authority. Adcock Ingram Limited. Co. Reg. No.: 1949/034385/06. Private Bag X69, Bryanston, 2021, South Africa. Customer Care: 0860 ADCOCK / 232625
2022081910222419 – August 2022